Sometimes my friend(gumby) doesn't know how much they break my childlike heart when they act indifferent to my existence, yawn while I'm talking or say hateful things to me.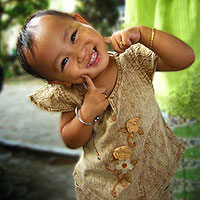 When they run to the attention of a stranger but won't even call or write to ask about my day it hurts me. They can call, write, Skype with everyone else but they can't seem to care that much about the one person that gave a shit when they were heart broken over their divorce, sad and miserable.


I still don't know why I even bother. In my old life I would never associate with them because back then all I cared about was looks and status and all I wanted to do was be a spoiled princess.......
But then life knocked me on the head one too many times and God, only GOD! opened my eyes to see the truth behind the darkness in my friends' heart. And God told me to love. But I had to learn to love with the mind of Christ and not with my ego.
Then after God told me to Love no matter what the situation was, no matter what mood he was in or anyone else was in. Just Show love!
Yet, I know, If I treated them the way they treat me, they wouldn't like me very much..... But I choose to rise above the mediocrity. That's why we are reading the same book, but one is in another language.
I BATTLE MEDIOCRITY AND THEY ARE CONTENT TO SWIM IN IT, THUS CAUSING THEM TO BE A LUKEWARM CHRISTIAN.
And it hurts, to see them not take care of themselves and even more when they wallow in the painful memories of their "old" life. Instead of wishing for the past they should praise GOD (YAHWEH) for how far God has brought them, for the blessings they have right now, the truths that God has taught them to know, the favor God placed on their life and give praise even more for how much further God will take them.